It can be difficult to find things to do when it's cold outside, but I have the perfect place to warm you up and have loads of fun - Sky's the Limit Trampoline Park. They have so many options for fun activities, follow along so I can give you the grand tour! 
The Cube  
The cube is one of the first attractions you see when you walk into Sky's the Limit. The giant rubixcube is fully climbable, strap your harness on and race to the top! Next to the cube you will see another climbing wall where you can race your friend.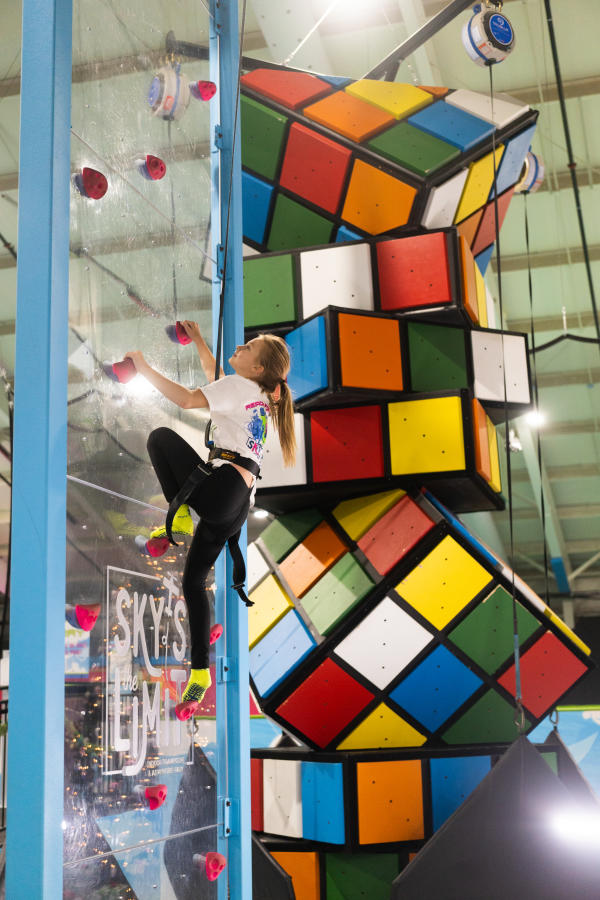 The Foam Pit
You will find plenty of foam pits at Sky's the Limit. Jump off the side of the trampoline or dive right into a mountain of foam. You can belly flop in or test out some flips!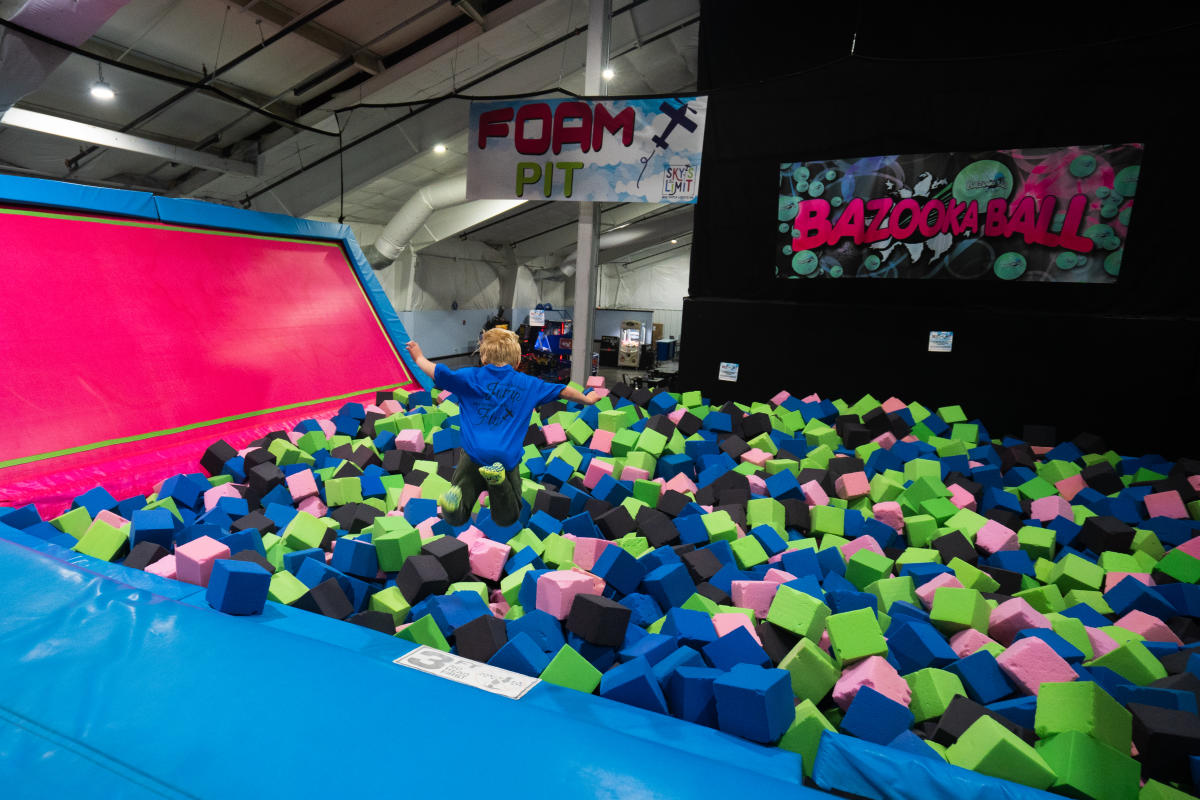 Zip Line
Jump your way to the back to find their awesome zip line. You can race your pals or try it solo! Test your strength by seeing if you can make it all the way to the end.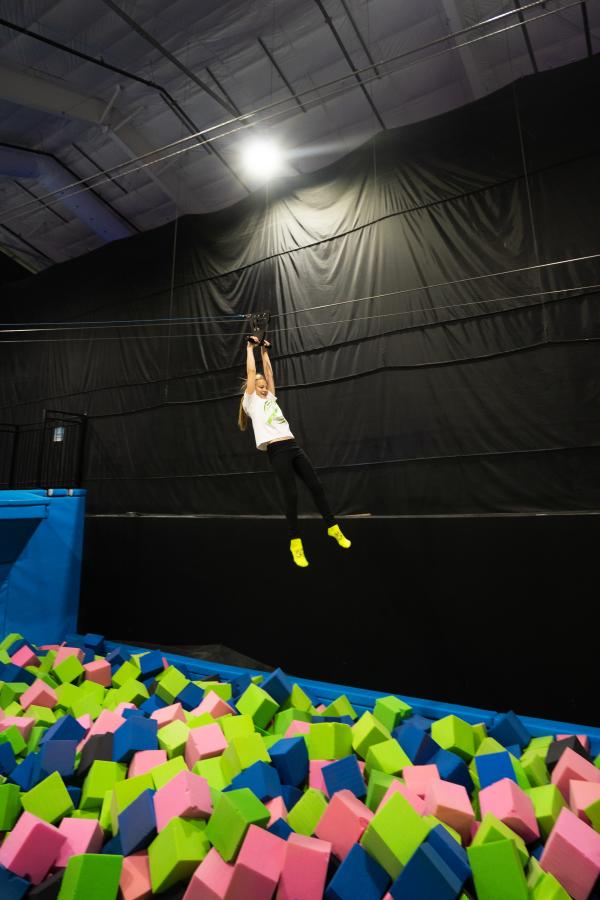 All the Trampolines!
While Sky's the Limit has some AWESOME attractions, we can't forget to mention all of their trampolines! Their main court has trampolines spanning the floor and the walls for maximum jumping opportunities.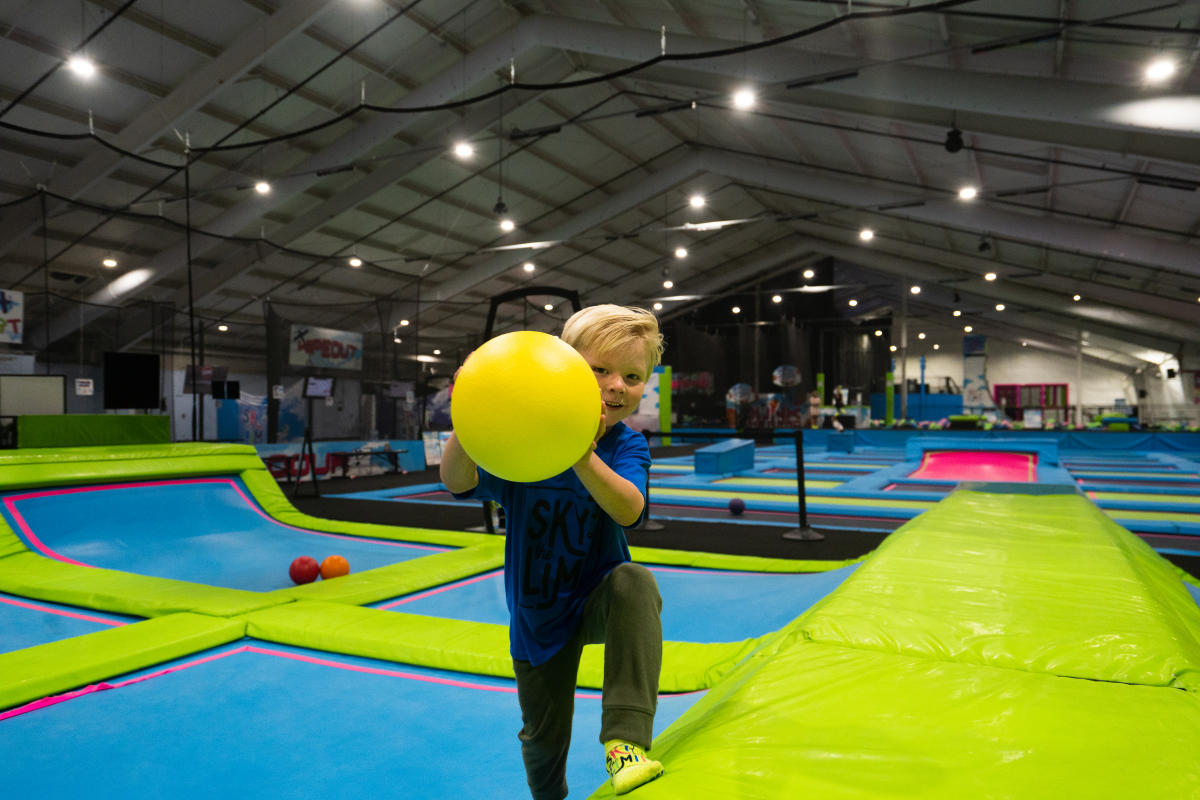 Concessions
Now to the important part - food and drinks! After all that jumping you are going to need to refuel with a slushy, pizza or other snacks. Luckily their snack bar has everything you need to keep you hydrated and jumping for a long time!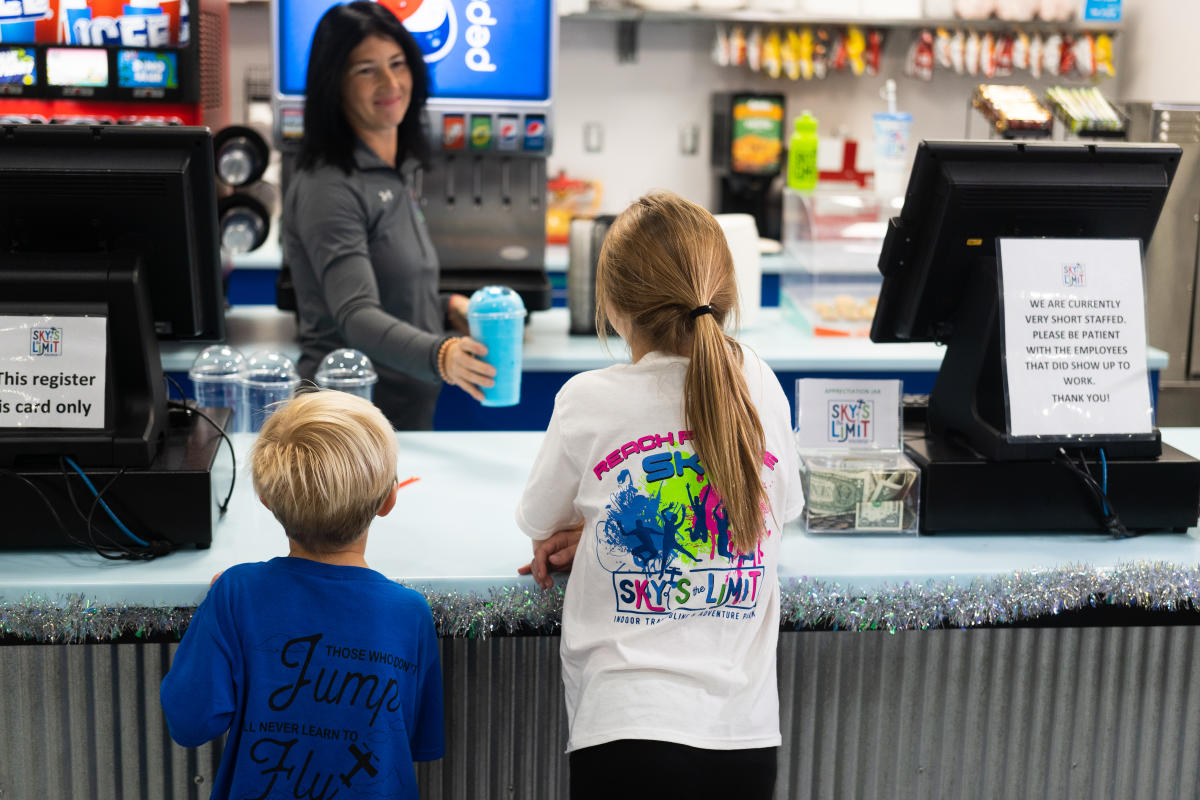 There are so many awesome actives to explore at Sky's the Limit! They also host birthday parties, give them a call or visit their website to get the fun started.