Fall is perhaps one of my favorite times of the year. The air has a nice crisp feel, the leaves are changing beautiful colors, and you can never go wrong with pumpkin or apple desserts. Let me share with you some of my favorite local fall sweet treats!
If you are looking for a unique fall treat, look no further than A Sweet Retreat Bakery! Their Hot Cocoa Boms are themed for Halloween and Fall. Get a glass of hot milk, pour it over your hot cocoa bomb and have instant hot chocolate on those cool fall nights!
   
Credits: A Sweet Retreat Bakery
The Dreamery is as dreamy as the name claims! Their homemade gelato flavors are silky smooth and are made with milk from a Kentucky dairy farmer. Even though their flavors rotate you can find delicious fall gelato on their menu, with options like Apple Pie Sorbet and Pumpkin Spice. 

Credits: The Dreamery
Early mornings should start with coffee and a lot of sugar, preferably donuts. In fall that calls for Pumpkin donuts. Amazin' Glazin' is your go-to for pumpkin or apple cider donuts, you even get to choose the icing you want! They offer no icing, maple-flavored icing, or cream cheese icing!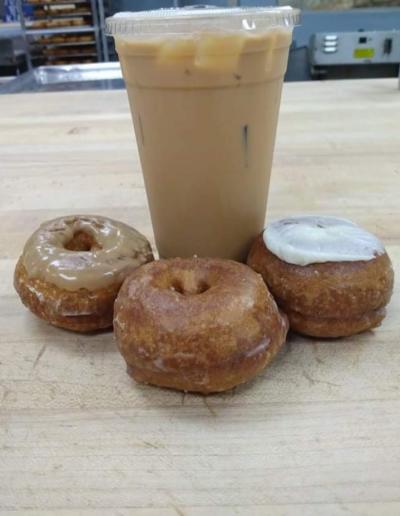 Dewster's has plenty of delicious sweet treats to satisfy any sweet tooth. Their ice cream flavors and baked good rotate but they always have a delicious fall treat on their menu! You haven't lived until you have tried their pumpkin roll bar.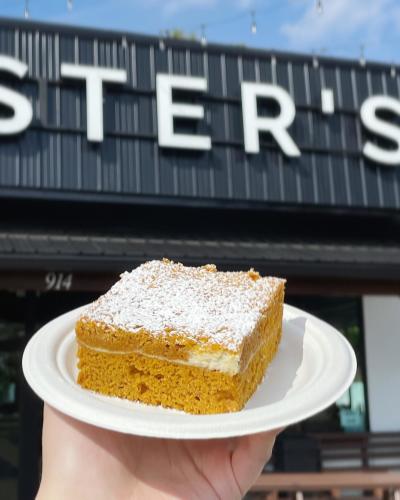 Credits: Dewster's 
You can't forget about the Homemade Ice Cream & Pie Kitchen! Delicious pies, cakes, and ice cream, they have several fall flavors to choose from. You can't go wrong with their pumpkin pie. 

Credits: ​Homemade Pie Kitchen
Enjoy some of my favorite spots for sweet fall treats. Share your favorite with us using #TourEtown.