Mini Golf Meets Cornhole 
I love a good game of cornhole. Whether it is at a football tailgate or sitting in the backyard with my family, I'm always ready to play. I recently learned about Xtreme Cornhole and y'all, I'm hooked! Two local Etown man combined a mini-golf course with the rules and boards of cornhole. This game is one you won't soon forget!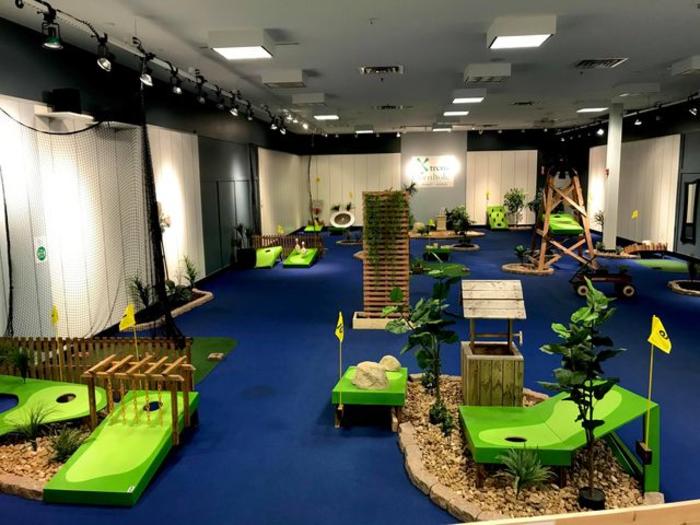 How to Play
The rules are simple, but the game is a blast! 
1) Head to Head - you play by normal cornhole rules and cancel each other's points out as you alternate throws. A bag on the board is worth 1pt and in the hole is worth 3pts. Bags in water hazards, bunkers, etc. don't count for points. The only difference is the winner is determined by the person/team that is leading after the last hole.​
2) Individual Play- This format is played using a scorecard to tally the points from each hole. Example: A person that gets 4 bags on the board would score a 4 on the hole. The best score that can be achieved on a hole is a 12, that would be all 4 bags in the hole.  If multiple players play then it is best for each player to throw all 4 bags, and then clear the board for the next player.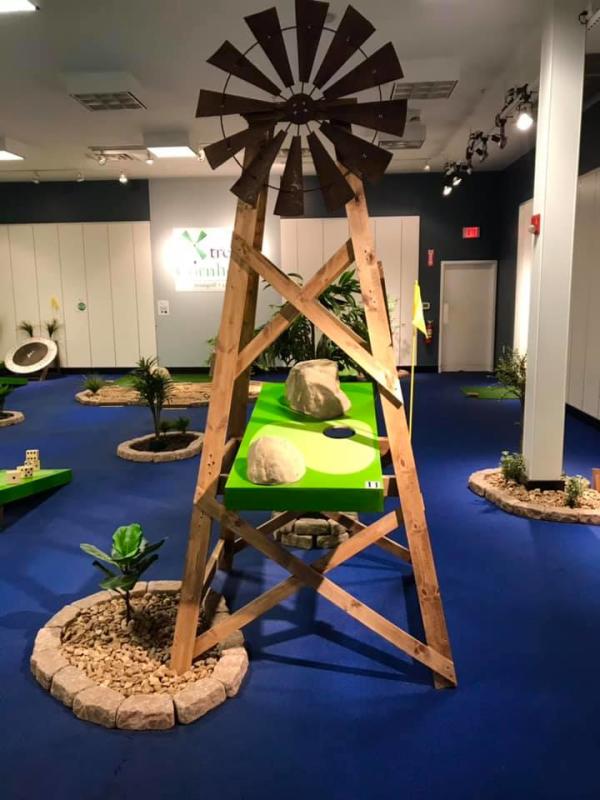 If you are looking for some indoor fun you should check out Xtreme Cornhole, located in the Towne Mall. Give them a call or head over to their website to see their hours and don't forget to check out their leader board!