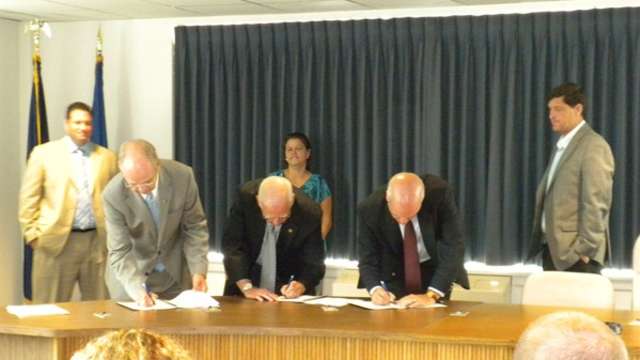 Signing the CPP agreement
The Kentucky Labor Cabinet's Deputy Secretary Mark Brown, Elizabethtown's Mayor David Willmoth, Jr. and Jenkins-Essex Construction's President R. Gregory Jenkins sign the Construction Partnership Program agreement on July 20, 2010. The agreement is a partnership between the three groups these men represent to promote safety and safety education on the Elizabethtown Sports Park project.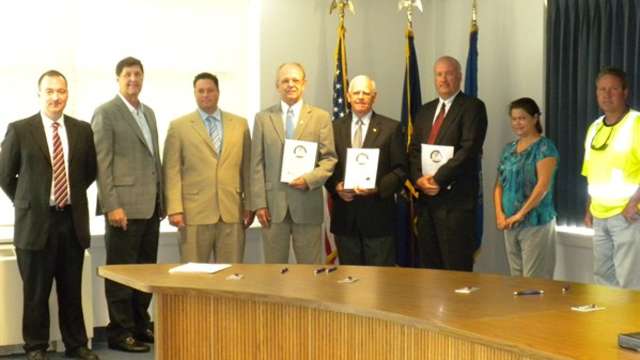 Signing the CPP agreement
The City of Elizabethtown is the first municipality in the state of Kentucky to partner with the Construction Partnership Program.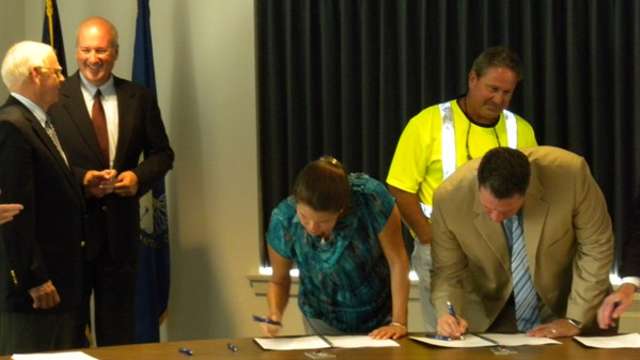 Signing the CPP agreement
Jenkins-Essex representatives Danna Monroe and Jon Hile also sign the CPP agreement.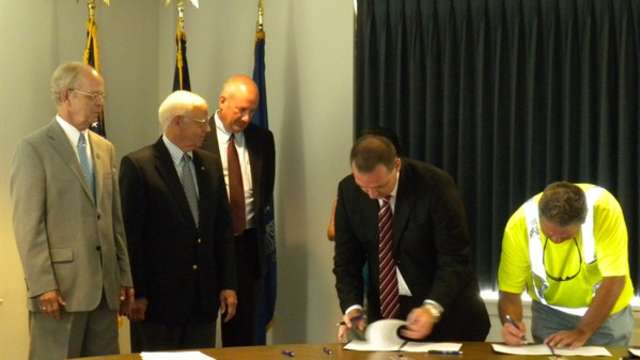 Signing the CPP agreement
Bill Carey, construction partnership administrator for the Labor Cabinet, signs the agreement alongside Troy Smith, Jenkins-Essex superintendent for the Elizabethtown Sports Park construction project. Charlie Bryant, executive assistant, also represented the city of Elizabethtown at the signing.