It's time to embrace the season of falling leaves and football! Every Sunday, football fans across the nation are layering up team jerseys with their cozy fall sweaters. Don't be afraid to gear up in your team colors and get caught up in the spirit of the game at some of our favorite spots around town:
Order some wings and kick back with a beer, or join in the atmosphere of high tension and excitement; tag us in your watch experience at #touretown!
Get game ready at BoomBozz! With multiple screens strategically positioned around the restaurant, you won't miss a single moment of the game, making it a dream come true for die-hard fans. Order a delicious craft pizza like the Farmer's Market, Smokehouse Brisket, or craft a new game day tradition and create your own heavenly pizza combination. Experiment with the snacks and shares part of the menu for perfect gameday appetizers!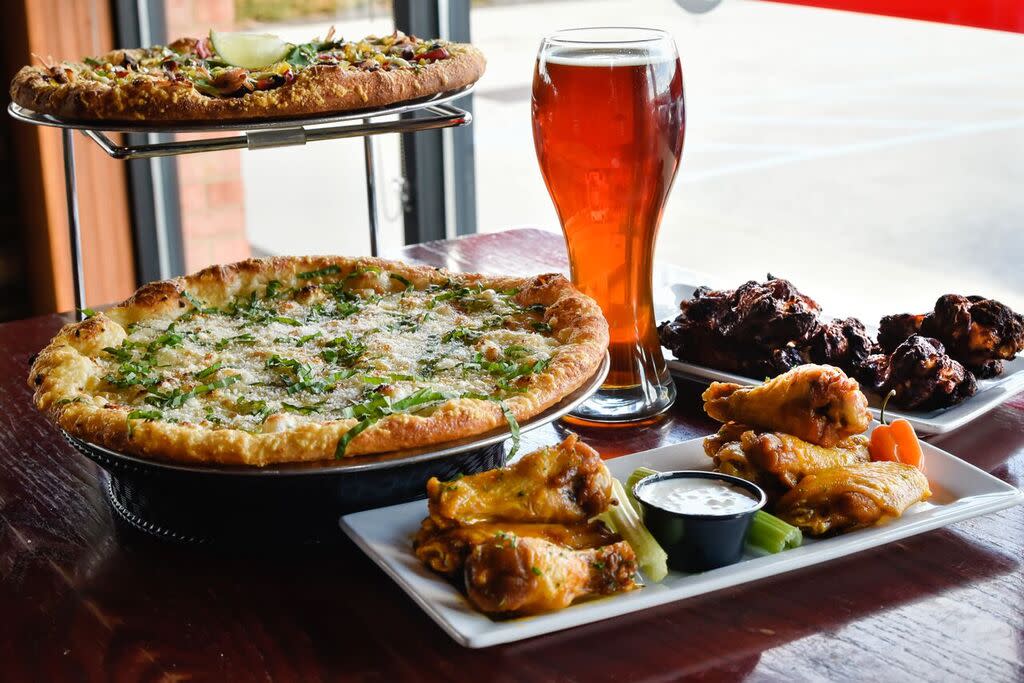 Back to Top
Whether you're a local or visiting from out of town, The Original Impellizzeri's Pizza is a fan-favorited place to watch the game. Dig in to classic homestyle pasta dishes, pick out a classic pizza pie, and get experimental with the drink menu. Treat yourself to something delicious with game day beer specials, and hopefully a team win, at Impellizzeri's!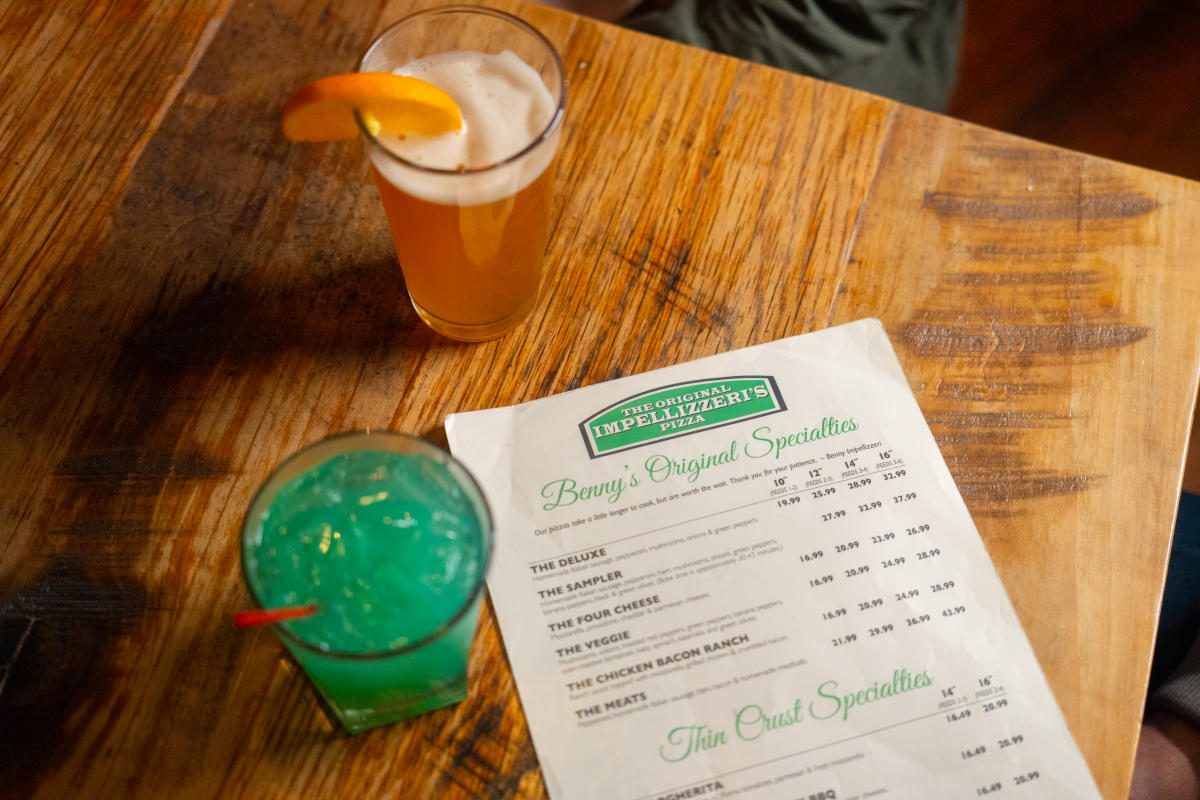 Back to Top
Make Buffalo Wings & Rings your home base for the game season! Every play, every pass, and every touchdown is larger than life, enveloping you in the heart-pounding action with their multiple viewing screens and passion for sports. Spice up your starter game with classic seasoned rings and flavorful traditional, fried boneless, grilled boneless, or cauliflower wings!
Join in on game day fun in local pub the Heartland Sports Pub! Indulge in a variety of delicious pub grub and grab a personal pan pizza, a BLT, or smoked pork tacos. Whether your team experiences a win or loss, the camaraderie at Heartland Pub is sure to keep your spirits up throughout the season!
Buffalo Wild Wings is the place to be during game season. Football fans fill up the restaurant fast, so mark down those game dates and head over to Buffalo Wild Wings early. Enjoy football game must-haves like wings, or try a salad, burger, or wrap! Get ready to cheer, celebrate, and catch every heart-stopping moment this football season.
Whether you're a seasoned fan or just starting to appreciate the thrill of football, watching games in Elizabethtown's favorite game-day spots promises an unforgettable experience that brings together the best of sports, food, and community. Don't forget to tag us in your fun with #touretown!