"Elizabethtown" The Movie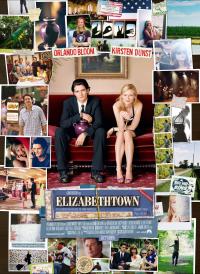 "Elizabethtown" was a movie directed by Cameron Crowe starring Kirsten Dunst, Orlando Bloom and Susan Sarandon. Many of the scenes portraying distinctive landmarks were filmed in Elizabethtown. When visiting Elizabethtown be sure to stop by the WQXE Quicksie radio station to see the radio sign, which was used in the film. Unfortunately, we had to replace the "Welcome to Elizabethtown" signs that were used in the movie due to weather damage. Freeman Lake Park hosted a welcome picnic for the crew. Visit the park to recreate the experience of Hollywood all on your own!
Extreme movie lovers may want to visit...
The Brown Hotel in Louisville, where Orlando Bloom's character stayed in the movie.
Otter Creek Park where Bloom's and Dunst's characters met to see the sun rise.
Versailles downtown area where most of the small town movie scenes were filmed.
Unwind in the evening in Downtown Elizabethtown at some of the local's favorite nightspots!
read more
From craft burgers to craft gelato Downtown Elizabethtown has places to eat for everybody!
read more